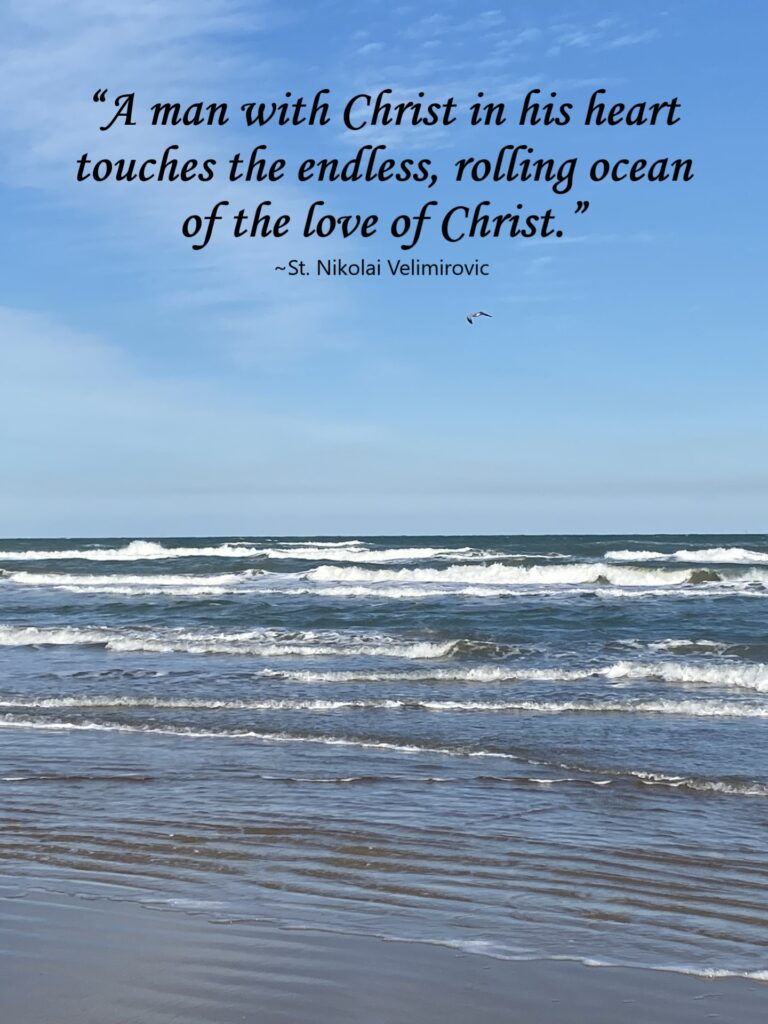 Saint Paul prayed that the Lord Jesus Christ "would grant you (us), according to the riches of His glory, to be strengthened with might through His Spirit in the inner man, that Christ may dwell in your hearts through faith; that you, being rooted and grounded in love, may be able to comprehend with all the saints what is the width and length and depth and height— to know the love of Christ which surpasses knowledge; that you may be filled with all the fullness of God." (Ephesians 3:16-19)
One of the things in life that brings great peace to my spirit, my mind and my body is simply to sit and watch the ocean roll into the shore. The rolling ocean produces wave after wave in an endless procession. Looking out at the swells, one's eyes drift out to the horizon where the enormity of the ocean puts my own life in perspective.
In The Prologue From Ochrid (November 18th) homily this morning, St. Nikolai discussed how the love of Christ, which surpasses knowledge, touches our hearts like the endless, rolling ocean. That created such a word picture in my own mind that I had to create a poster from one of my photos. That incredible love of our Lord is constantly touching our hearts. We just need to sit our minds down and watch with our spiritual eyes as the endless swells of love stretch out to the horizon of our very being.
May each of us, with Christ dwelling in our hearts, be attentive to the inexhaustible love of Christ rolling to us…today and every day.